Last week, Team Shopper was at IPM's Shopper Marketing Conference in London. It was a very insightful session that went beyond the definition of shopper marketing and its benefits and looked at how we can best measure its effectiveness. Even though shopper marketing is an established discipline which has been around for a while, it appears that convincing clients of its importance can still be a challenge. The conference opened with this point and proposed that improved measures of effectiveness could go some way in really emphasising its relevance.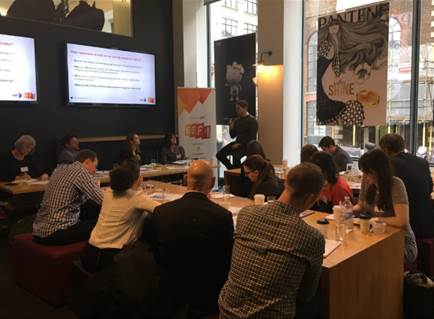 With 90% of grocery purchases still made physically in store and more pressure on brick and mortar stores to entice shoppers away from the convenience of online shopping, the discipline is obviously one that requires attention. Shopper also offers the chance to build brand equity, by allowing shoppers to bond with the brand via their in store experience and also by interrupting the shopper to encourage them to think in a different way during their shop.

The standard measure of shopper marketing effectiveness, at the moment, is mainly sales uplift. This unfortunately encourages brands to see success only as a sales spike, instead of continued growth over time. The discussion raised many ideas on how we can better look at measures of success.
 
Suggestions included improvement in ease of shop, compliance, alignment with and support of other marketing campaigns, ROI, repeat purchases and whether the shopper is buying more on their next visit. In addition to this, beacons were a very interesting suggestion of a better measure, as they may be the key to providing a more accurate measure, not skewed by external factors.
 
Interested? Get in touch with our shopper experts! They'd love to share their thoughts about the conference, and talk shopper with you.